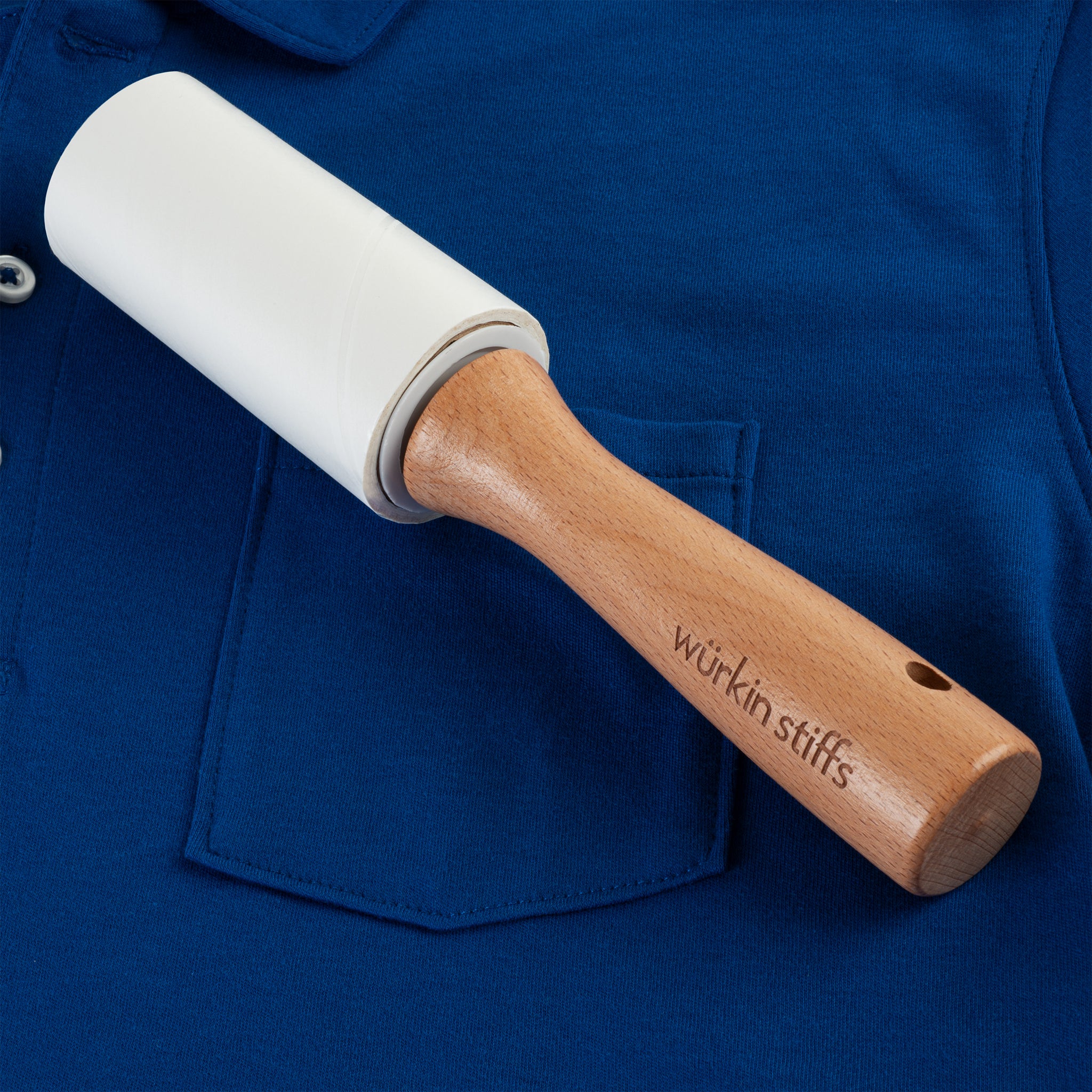 Wooden Handle Lint Roller
Be a Success Magnet, Not a Lint Magnet. 
Our Lint Roller is equipped with a reusable natural wood handle to keep your clothes looking clean and polished. Each lint roller contains 60 premium Garment Grade Adhesive Sheets, which are designed to be gentle on fabric but tough on lint. Caring for your clothes maintenance needs has never been more thoughtful.
All items are typically in-stock, arrive to you within 2-5 business days and ship from Dallas, Texas. For additional information, please see our Shipping and Returns terms.